Page 1 - PIC Magazine Spring Issue 15
P. 1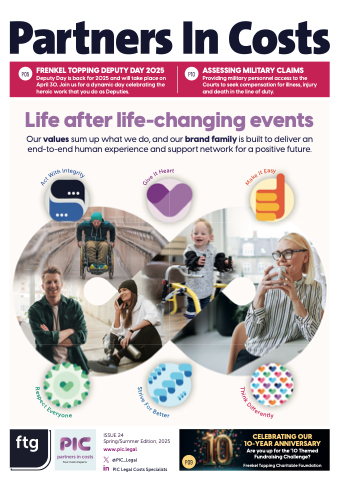 Partners In Costs
 WIN A FABULOUS WEEKEND AWAY
OUR AWARDS ARE BACK. DON'T DELAY, APPLY TODAY! How you can enter and full details of each award can be found on page 17.
Your Partners in Costs
THE PARTNERS IN COSTS
    STRESSED?
   Mental health issues are now the top reasons for long-term sickness.
                         This issue's legal specialists
ANDREW
HOGAN
P10 ROPEWALK CHAMBERS
RICHARD
KAYSER
P13 IRWIN MITCHELL LLP
ANNE
ROBERTSON
P14 ISON HARRISON
        Issue 15 | Spring 2020 Edition www.pic.legal
 @PIC_Legal PIC Legal Costs Specialists
       Magazine Awards 2020
turn to Page 20 for helpful tips on how to reduce and manage stress.